a letter to the editor of the Westfalian verbands magazin which was published.
the german webside Buschreiter.de ("eventing-riders") also published this letter as an answer to a dsicussion brought up by Andreas Dibowski "Wie soll sich dieser Sport entwickeln?" ("how can this sport develop any further?")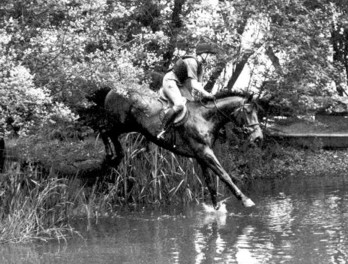 I have read the interview with Hilarious Simons with great interest and appreciate the foundation of the "Freundeskreis Vielseitigkeit" ("friends-of-eventing association"). this is all about the maintanance and significance of eventing in this country and we should all care about it dearly. isn't it sad that the most succesfull concepts we have developed to train and educate junior riders in show jumping and dressage are being highly regarded and sometimes even copieed all over the world - concepts that have proven to be sustainable and useful - but we seem incapable to transfer those same concepts to the very discipline of eventing?
simply blaming it to the lack of t.b. influence within the german sports horse breed can't be the key to it. specially in basic eventing classes some ordinary warmblood would be happy (and useful!) to prove it's qualities. my own experience having entered the sport from the "sideline" (I only knew dressage and show jumping before I started to deal with eventing already a grown adult) suggest that the concept we apply in german basic eventing needs to be changed in the first place:
usually coming from show jumping or dressage it is nearly impossible for the beginner to participate in regularly held eventing trainings, even if appropriate training fields are available. the inhibition threshold to start competing in eventing is a lot higher than in show jumping or dressage. a full three days event takes a lot more experience and gutts than any basic jumping or dressage class. the separation in different handicap sections only favours the kids, being an adult you barely have a chance to compete in lowest eventing class since the related dressage and jumping classes usually exclude adults from these levels.
simple riders-style classes in eventing, which would be ideal to commence competing in this discipline, are barley offered and if so they are inbedded at a larger eventing show of highest demands so that some show experience is already a necessary preposition one should be able to provide.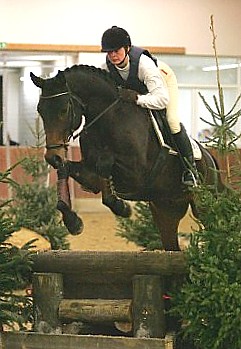 the biggest problem however lies in the menatlity of our german riders nation. having reinvented the art of tradtional and classic riding over the last 50-100 years and along with that having developed and established the most succesfull sport horse breed in the world we seem to have forgotten about the origins of equestrian sports in the first place: isn't it eventing -out of all the three equestrian olympic disciplins- that comes closest to the indivdual nature of our horses? nature requires horses to run and cross whatever comes in their way - but it doesn't required them to run in circles or jump artifical show fences. but it still is a common habbit in our country to possibly train young horses in close pens and barns where they can't run away. accordingly, equestrian sport is being communicated to the beginner. that might be useful to some extend, but isn't it sad that the average show participant might even be succesful to highest levels in dressage or jumping - without ever having even seen a water-obstacle - not even dare to speak about having climbed some natural walls on horseback? isn't it said that we teach our beginners how many bones a horse consists of, but never require them to perform a natural canter at consistent rein connection out in the field during the enitre schooling programm?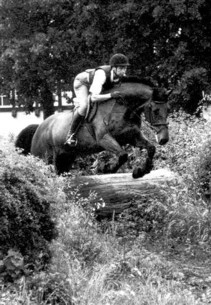 do we really have to wonder about reactions from fellow-riders that range from "are you crazy? do you want to brake your bones?" to "how can you waste your horse doing eventing?" once you only mention to try a few basic eventing obstacles?
we, the germans, have lost the self-conception of cross riding completely, here young horses are not being trained according to their nature given behaviour, as part of a group being taken outside in order to learn how to deal with riders' weight on their back in the most natural manner, neither is horesback riding being communicated with such self-conception. why not require the crossing of a simple water pond, the climbing of a low wall or the contorlled canter at constant rein connection out in the field already at the very beginning of every rider's education? in a limited way any riding club or riding school should be able to provide for such basic obstacles - wouldn't the construction of a propper dressage arena require much higher efforts, anyway? wouldn't this help to provide an early understanding amongst all beginners, thus fighting prejudices before they even exist and maybe even turn those into real interest for this sport? how else would you make the broad public understand this sport if even the closely related fellow riders lack acceptance for it?

it really is a strange thing, we are the biggest equestrian nation in the world but we still prefer to meet the demands of a cross country course picking a 100-PS (horse power) 4-wheel-drive - completely ignoring that a single horse power would be highly sufficient and much more natural to do the same thing. as long as cross country riding in germany remains to be the exception to the rule we will still sit here in twenty years from now and bemoan our deficits.


home